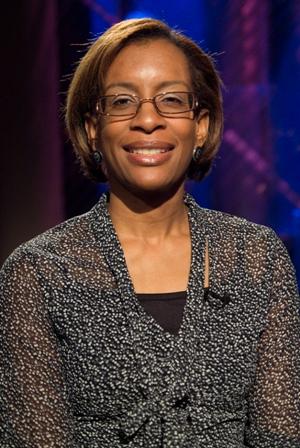 Dr. Harris is the Senior VP of the Physician Network, Medical Affairs and CMO at Our Lady of Lourdes Hospital, a member of Ascension Health.  Previously, she was the President and CEO of Temple Medical, A private practice which serviced nearly 3000 covered lives.
Dr. Harris was born in Oneida, New York, in March 1962. She is the eldest child and only daughter of the Honorable Roy W. and Mrs. Lucille King.  Dr. Harris attended Monroe Jr. Sr., High School in Rochester New York.  She furthered her education at the University of Rochester where she received a B.S. in neurosciences. Later, she attended Morehouse School of Medicine in Atlanta, Georgia, where she received her medical degree. Her training in Medicine and Pediatrics was completed at the Detroit Medical Center, Detroit Michigan.
Dr. Harris maintains certification in two specialties, Internal Medicine and Pediatrics, allowing her to care for both the adult and pediatric populations. She also holds board certification as a physician executive.
Prior to relocating to Binghamton she was the District President for the Rochester Chapter of the American College of Physicians, the past President of the Medical Staff at Highland Hospital, an Assistant Clinical Professor in the departments of Medicine and Pediatrics at the University of Rochester. She is the Vice Chair of the Executive Committee of the Monroe Plan for Medical Care, a fellow of The American College of Physicians, and a fellow of The American Academy of Pediatrics. She is a member of The American Association for Physician Leadership and the American College of Hospital Executives.
Dr. Harris is a regular guest on "Second Opinion" shown on PBS. In her private life, she is a licensed evangelist in the Church of God in Christ, president of the Christian Women's Council, and Adult Sunday School teacher at her church. She is a wife and mother of two children. Dr. Harris serves on numerous boards in the community and is an avid seamstress.